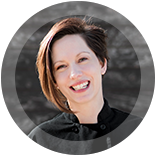 Corinna Murray
Caterer and Personal Chef
Simple, wholesome food feeds the soul…
I grew up on a small farm in Alberta, with pigs, cattle and a large garden. Ah, the wonderful garden. In the fall we canned, pickled, jammed and jellied our earthly delights and stored any remaining vegetables in the root cellar for winter. The cycle of planting, nurturing and feasting repeated itself year after year- a constant reminder of the basics of life. Meal time was always a way of appreciating what we had and the efforts that went into it. To this day I still take great pride in turning the freshest ingredients into a simple yet elegant meal that everyone enjoys.
My roots in cooking as well as my passion for helping others led me to pursue a career as a personal chef. I enrolled in cooking school in January of 2002, learning from some of the best chefs in the world.  It was an intense, hands on training program focusing on cooking methods and knife skills.
Upon graduating with a 4.0 GPA I received 3 awards: the City Palate scholarship scholarship, the Louise B. McKinney award and the Sysco award.
During my second semester at SAIT I began working at Rouge. Here I learned how to apply the skills I learned at SAIT, while working under head chef Paul Rogalski. What a rush! The cuisine at Rouge is award-winning, with an ever-changing menu and many ingredients coming directly from the restaurant's own garden. I continued to work at Rouge while growing my business. 16 years later, Personal Thyme now includes a crew of five. We pride ourselves on ensuring our clients and guests receive the highest calibre of food and service, always with a personalized touch.
Read More